Although COVID-19 might have put a damper on 2020, it's never too early to begin making plans for fun excuses to visit college towns once the current situation improves.  And although Fall football Saturdays can be a blast, people tend to forget that some of our nation's top academic colleges and universities have their own fun, too!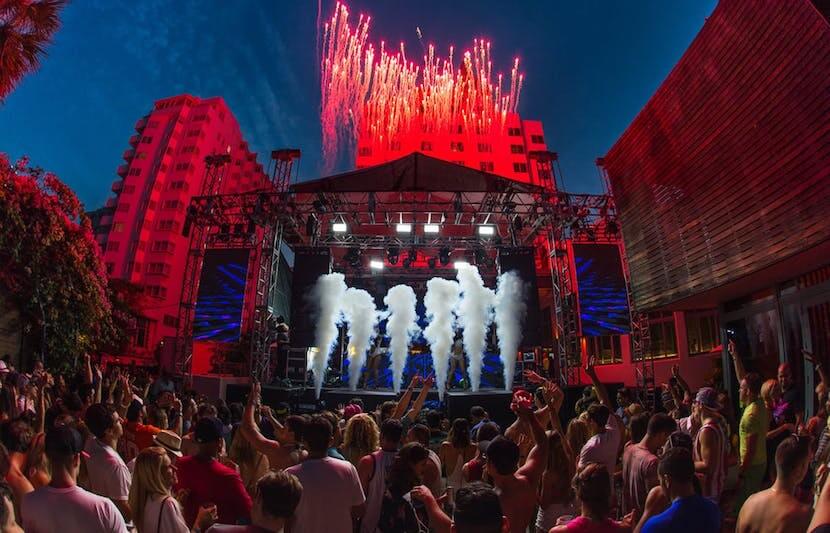 Check out CollegeWeekends.com's list of some of America's Best College Town Music Festivals. From local tradition and talent, to world-renowned musicians, these 7 music-filled celebrations will make a perfect stop on any vacation, visit, or road trip!
Cornell University's Slope Day
Over 100 years ago, in 1902, Cornell declare the Thursday after the last of classes "Spring Day." Today, each May, "Slope Day" is celebrated on Libe Slope, a hill at the heart of campus. Artists have ranged from The Ramones in 1984 to Kanye West in 2004 to Steve Aoki in 2019. Alongside the concert you'll find carnival style games and plenty of food!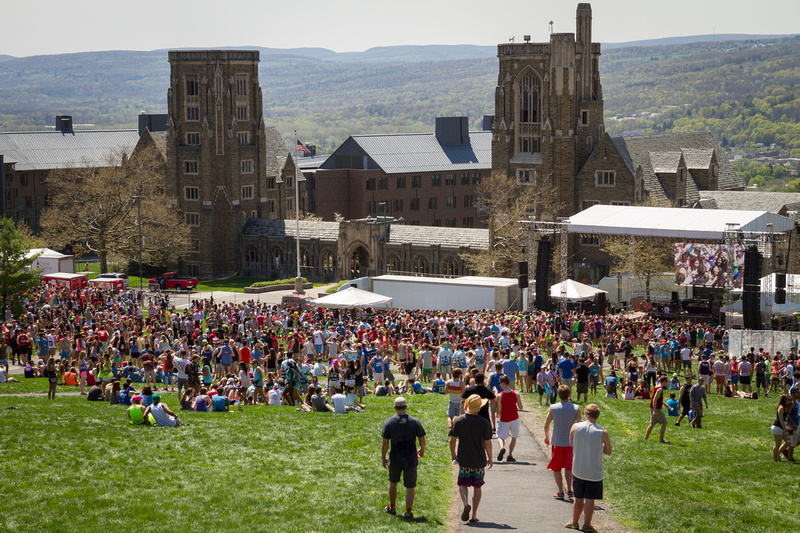 Bowdoin College Ivies Weekend
On October 26, 1865, Bowdoin's graduating class of 1866 created "Ivy Day." Celebrating with a poem in the Chapel, planting an ivy, and singing represented the student's attachment to their alma matter. This tradition continued up until today hosting some of the world's most renowned performers and extending into "Ivies Weekend" instead of just "Ivy Day." Duke Ellington made an appearance in both 1928 and 1932, and Louie Armstrong in 1936. In recent year, artists like Childish Gambino, ASAP Ferg, and Passion Pit all took to the stage to celebrate over 150 years of school spirit.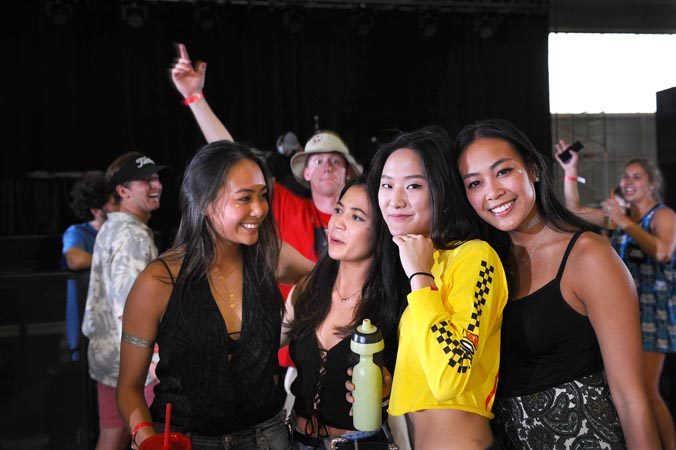 Tulane University's Crawfest
Crawfest is Tulane's annual music, food, and art festival where you will find no less than 20,000 pounds of craw-fish. Since 2007, this festival served as a connection between Tulane's students and the rest of the locals. The best parts of New Orleans, music and craw-fish, are brought together by Tulane students who share in their love of the local tradition and embrace the rich history of their college-town home.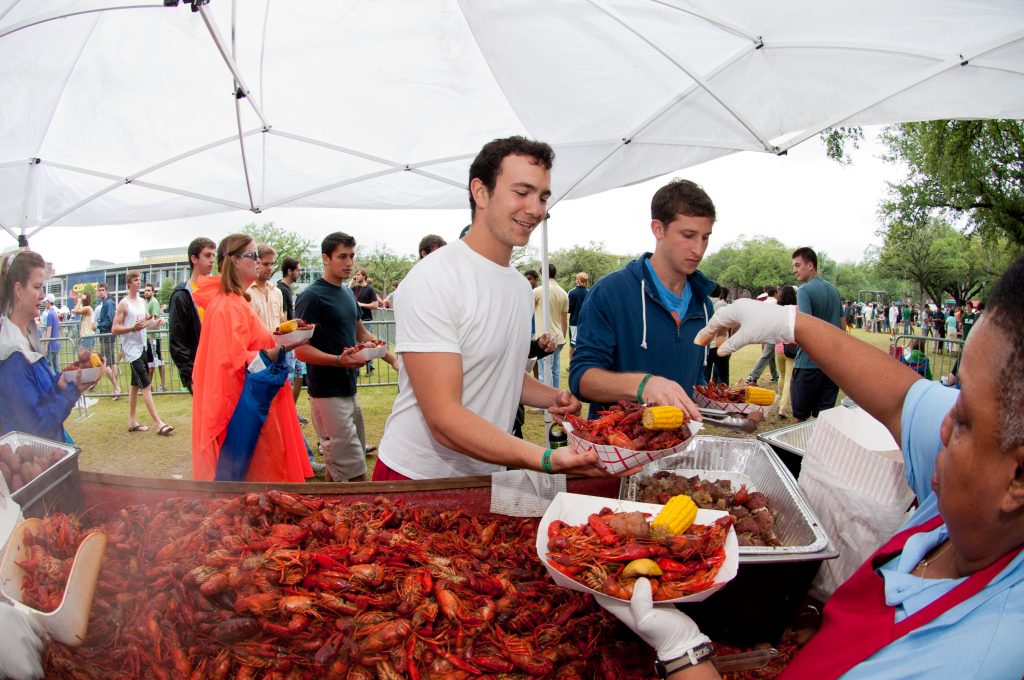 University of California, San Diego's Sun God Festival
The Sun God Festival is a student-curated music and arts festival made to build a sense of community. Beginning in 1983, this USCD tradition has welcomed artists from Blur, No Doubt, The Roots, Naughty by Nature, to today's most sought-after performers like the Black-Eyed Pears, Drake, Stephen Marley, Diplo, Young the Giant, and many more. Today, the festival is made for students to relax before finals and enjoy one more UC San Diego spirited celebration.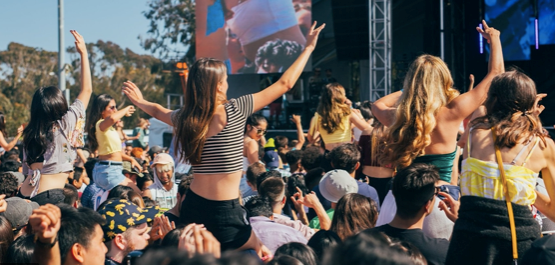 Northwestern University's Dillo Day
For almost 50 years, Dillo Day has been Northwestern's most anticipated day of the year! Held on the campus's lakefront athletic fields, students and the entire surrounding community are invited to participate in the day's activities. 12 acts entertain over 10,000 guests for nearly 12 hours. The student-population chooses which of their peers will perform alongside big-name artists such as Kendrick Lamar, Chance the Rapper and MGMT. Students participate in a Battle of the Bands and Battle of the DJs competitions to determine who will get the chance to showcase their talents.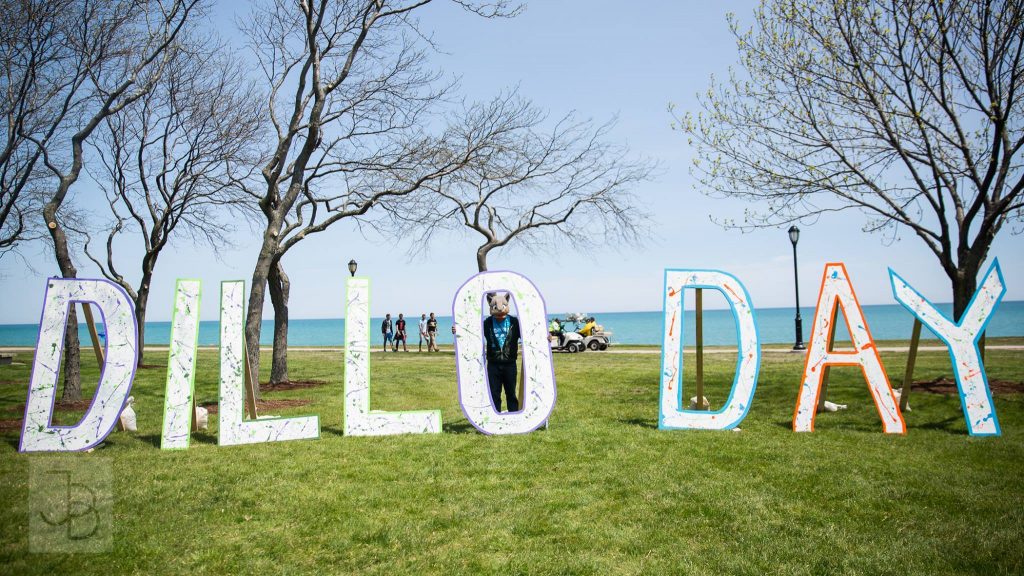 University of Pennsylvania's Spring Fling
Keeping with the trend of enjoying one last party before finals, UPenn hosts over 10,000 students and visitors each year at Spring Fling for a night of amazing food and even better music. Throughout the day, spectators enjoy local bands and local food, and into the night the dancing continues when a DJ takes over for the bands. Beginning in 1973, this was considered the "largest college party on the east coast." Acts have varied throughout the years to incorporate local musicians with superstars like Third Eye Blind, Snoop Dog, and David Guetta.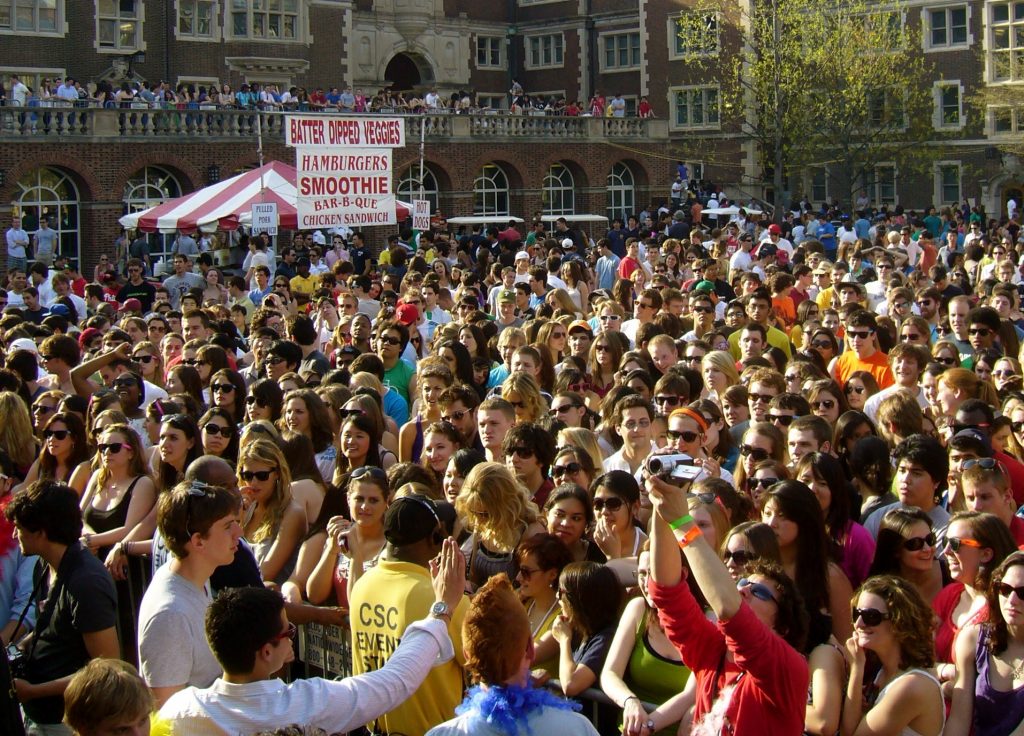 Vanderbilt University's Rites of Spring
In the late 1960's and early 70's, Vanderbilt decided it wanted to increase camaraderie with its surrounding Nashville community. The Rites of Spring began when the community started not only attending classes at the university, but also participating in campus events. From 1989 with the Red Hot Chili Peppers all the way to 21 Savage in 2019, students and the local community have continued to come together for the best of the era's music!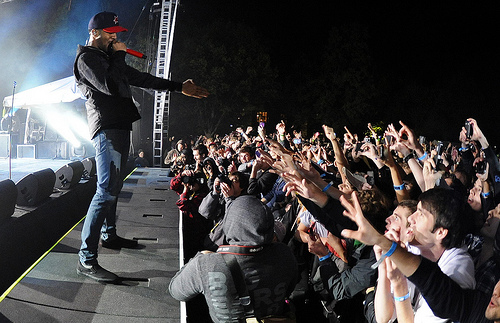 By Kate Wildonger
Kate is a 2019 graduate of the University of South Carolina, and is currently attending law school at the New York Law School.