With 353 teams in Division I, there's no shortage of places to find college basketball. However, some college towns and basketball environments provide a more immersive and impressive experience than others. From the ACC to the Big East to the Big 10 to the Big 12 to the Pac12, CollegeWeekends highlights some of the very best places to road trip to enjoy college basketball this winter and maximize your visit while you're there.
Tobacco Road
First on our list is Tobacco Road!  This corridor hosts some of the most heated and exciting rivalries in all of college basketball, and includes the following universities:
North Carolina Tar Heels (UNC in Chapel Hill)
Duke Blue Devils (Duke University in Durham)
NC State Wolf Pack (NCSU in Raleigh)
Wake Forest Demon Deacons (Wake Forest University in Winston-Salem)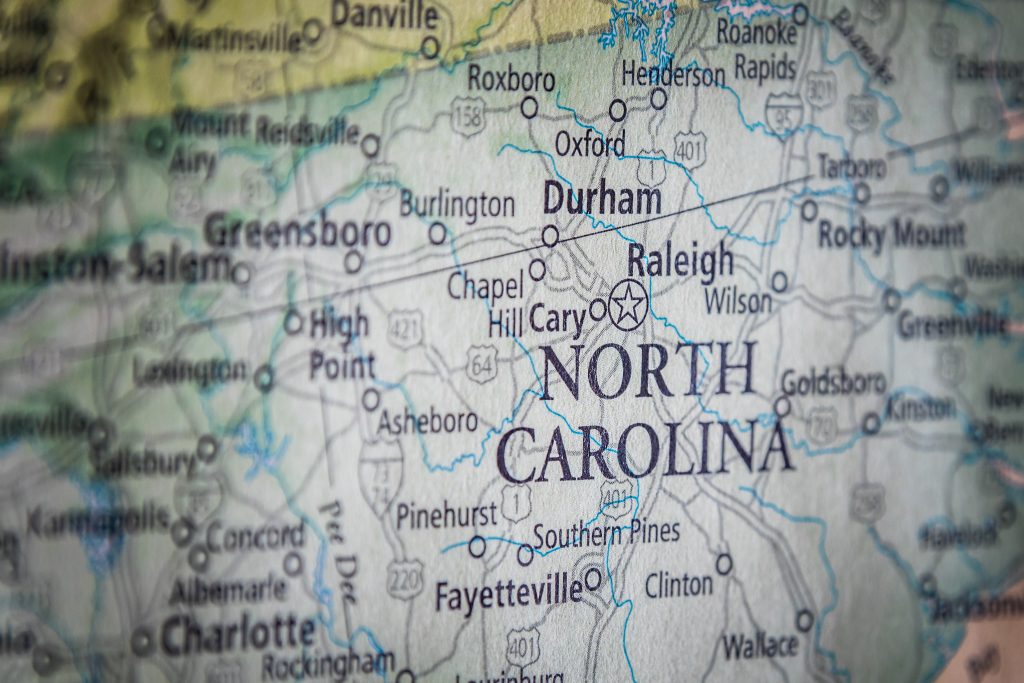 Due to the central location of these universities, if you only have time for a quick road trip, Tobacco Road is the right place for you. Now, let's break down each of these towns and how you could make the best out of your visit.
Chapel Hill:
Home of the University of North Carolina Tar Heels basketball team, the Tar Heels have been in 11 NCAA championships and appeared in 20 NCAA Tournament Final Fours. They have won six NCAA Tournament Championships, third-most-of-all-time next to UCLA and the University of Kentucky.
Famous for its quaint feel with a modern twist, Chapel Hill is one of the best college towns to visit. There is something for everyone in this North Carolina city with over seven hundred acres of natural areas, a vibrant college atmosphere, beautiful Georgian architecture, enviable weather, music, arts, and loads of food festivals.
If that isn't enough, Chapel Hill is also known for having some fantastic restaurants and was even named America's Foodiest Small Town! If you want to find out what all the hype is about, consider paying a visit to Chapel Hill, you will not be disappointed.
Hungry?  Named "America's Foodiest Small Town," Chapel Hill's local cuisine is to die for. Most restaurants take a farm-to-table approach, guaranteeing freshness and uniqueness in all dishes. Check out this list of the best eats to grab while at Chapel Hill. Here are our restaurant top picks to prioritize when visiting Chapel Hill.
Breadmen's has been a Carolina tradition since 1974, serving American home-style dishes and breakfast all day long. Enjoy looking at Tar Heel history on the walls as you enjoy the down-home cooking.
Al's Burger Shack is a must if you're in the mood for burgers — you'll find yourself eating the best burger in Chapel Hill (Daily Tar Heel, 2020) and even the best burger in America (TripAdvisor, 2018). They also serve hot dogs, shakes (made from Maple View Farms ice cream), and rosemary crinkle-cut fries. Seating is mainly outdoors and is a little tight so expect to wait a few minutes for a table — definitely worth the wait!
Top of the Hill Restaurant & Brewery is a UNC and Franklin Street landmark that has both great food and great beer!  It's location in the hub of UNC and Franklin Street has made this an iconic Tar Heel favorite and must go spot while in Chapel Hill.

Durham:
The next stop on the Tobacco Road is Durham, North Carolina, only a 26-minute drive from Chapel Hill.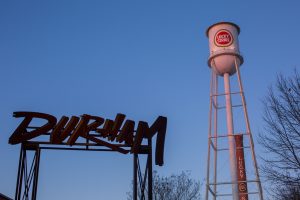 The Duke Blue Devils basketball team calls Durham home and boasts 5 NCAA Championships. They have also appeared in 11 championship games and 16 final fours and hold the best NCAA tournament winning percentage with .755.
Durham offers a plethora of world-class entertainment options, as well as an inventive food and beverage scene, historical monuments, collegiate and minor league sports, museums, and more. Choosing what to do first is the most challenging task with so many options.
Visit the campus: Go on a tour at Duke University, one of the most prestigious colleges in the US, and get a refreshing dose of fresh air, beautiful scenery, and history. Whether you want a guided tour led by a student or explore the university's architecture, amenities, and history yourself, Duke University is a must-visit during your time in Durham.
Go to the Museum of Life and Science:  Have 2-3 hours to spare? Consider visiting the wondrous Museum of Life and Science. This incredible interactive museum offers a variety of hands-on exhibits that keep people of all ages entertained.
Thirsty? Durham is home to a fast-growing craft beer scene. If you're in the mood for a beer, take advantage of the impressive variety of unique, locally produced beers Durham has to offer. Some of the local's favorite breweries are:
Raleigh:
North Carolina State University, located in Raleigh, has won 17 basketball conference championships, appeared in the NCAA championship 26 times and made three Final Four appearances and won one National Championship.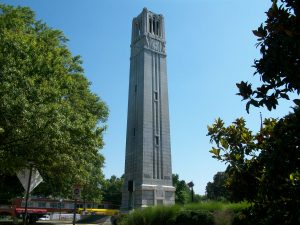 The capital of North Carolina has something for everyone, literally! Whether you're an art lover, fascinated by science, a history buff, or an outdoor junkie, you'll find what you need here. Visit Raleigh on your basketball road trip and enjoy what this wonderful city has to offer.
Have a picnic at Pullen Park: Pullen Park is North Carolina's first public park and the fifth-oldest amusement park in the US! Visit Pullen Park to be amazed by its lush beauty, a trip out on paddle boats, a carousel ride, or have a picnic with stunning views.
Visit the North Carolina Museum of Art: This museum is considered one of the most unique places in Raleigh by visitors and locals alike. Highly praised for its rotating exhibits, special events, and impressive sculpture garden, the NC Museum of Art is the perfect spot for art lovers. Reserve a place before your visit!
When hungry in Raleigh, here are a couple of great spots to check out:
Angus Barn, ranked number one on Eater Carolinas'  "18 Essential Restaurants in Raleigh, North Carolina." Angus barn, established in 1960, serves delicious steakhouse staples and holds a diverse wine selection that is the largest in the state.
Rosewater Kitchen and Bar: With a 4.5-star rating on Yelp, the Rosewater Kitchen and Bar is a seafood restaurant with locally sourced meat and produce to give you an authentic North Carolina taste.
The Pit: Authentic BBQ North Carolina is known for it's Carolina style BBQ, and The Pit is one of the best spots in Raleigh.  You will definitely not go home hungry, and The Pit also has a great and lively environment and a solid beer list.

The Wake Forest Demon Deacons of Wake Forest University have brought Winston-Salem the highest-scoring percentage in the ACC with an average of 87.6 points per game. The Demon Deacons have appeared in 23 NCAA Championship tournaments and made one Final Fours appearance.
This city is a bustling recreation center, cultural richness, and business. Apart from its rich history, Winston-Salem is known for its natural beauty, nestled between the smoky Blue Ridge Mountains and the glistening Atlantic Ocean. The city has a population of just under 400,000 people, yet there are still plenty of parks, museums, breweries, restaurants, and art galleries to enjoy.
Visit the West End Historic District: Anyone interested in learning about the historical and cultural significance of this part of the United States should visit the West End Historic District in Winston-Salem. The region is full of buildings dating back to the 1800s that have been conserved and are open to the public today. There are over 500 buildings for you to visit, including the houses belonging to some of the founders of Winston-Salem.
Channel your inner-child at the Black Mountain Chocolate Factory: If you've ever wanted to visit a genuine chocolate factory, the Black Mountain Chocolate Factory, conveniently located in Winston-Salem's downtown district, is the place to go. You can take a self-guided tour or join a tour led by a knowledgeable guide who will explain how the plant came to be and walk you through the chocolate-making process.
A visit to Demon Deac country won't leave you hungry either with truly unique options and great food:
The Katherine Brasserie: Located at the RJ Reynolds building, the restaurant was established by Katherine Reynolds, a matriarch of the Reynolds family. The restaurant serves French cuisine that pays homage to Katherine and RJ's French honeymoon in 1905.
Mozelle's Fresh Southern Bistro: Mozelle's is a restaurant located in downtown Winston-Salem with southern-inspired cuisine and a cozy atmosphere.
Lexington, Kentucky
Home to the Kentucky Wildcats, the Wildcats have brought back eight NCAA championships to Lexington, and has made an incredible 59 tournament appearances.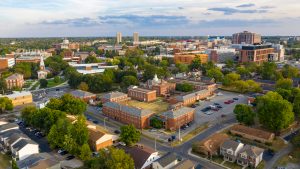 Lexington has great fun and exciting attractions and fantastic places to eat to take in "authentic Lexington". Whether it's wandering around the stately Victorian and Greek Revival homes, sampling hearty country fare from Kentuckian farms, or admiring historic fighter jets in aviation museums.
Find a little escapism at the Raven Run Nature Sanctuary: This sanctuary, which spans more than 700 acres and boasts a gorgeous visitor's center, is also ideal for anyone looking to connect with the state's diverse wildlife. The Raven Run Nature Sanctuary has a wide variety of flora, birds, and woodland creature species to witness along the Kentucky River Palisades' backcountry routes.
Visit the Aviation Museum of Kentucky: With an exhibition that extends for over 20,000 square feet, The Aviation Museum of Kentucky is the perfect attraction for anyone looking to learn more about this industry.
When in Lexington, no trip is complete without checking out one of these great eating options:
Carson's Food & Drink: With prohibition-style cocktails and a rustic atmosphere, Carson's Food & Drink will have you enjoying a luxurious meal while watching your favorite game.
LockBox: Located in the 21c Museum Hotel in Lexington, LockBox is a romantic spot that includes rotating artwork exhibitions to view during your meal.
East Lansing, Michigan
The Michigan State University calls East Lansing home, and their basketball team, the Spartans, has brought home two NCAA championships – in 1979 and 2000. The Spartans have made ten Final Four appearances and 34 tournament appearances.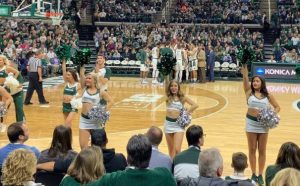 Photo credit: Michigan State Sports Information
Even though East Lansing is a small town, it has lots to do! East Lansing combines a historic small-town feel with urban sophistication in an unbeatable way. Whether you are visiting with your family, friends, or by yourself, East Lansing has something for everyone.
Visit the W.J. Beal Botanical Garden: The W.J. Beal Botanical Garden at Michigan State University is a lovely, peaceful location. The Beal Botanical Garden, which has been around for almost a century, is home to approximately 2,000 distinct plant varieties. Despite being within the university, this garden is open to the public for outdoor weddings, tours, and collections.
Visit the MSU Museum: The MSU Museum houses some of East Lansing's most fascinating collections. This historical museum has a selection of nature, war, and space exhibitions. It's an excellent site to look around and buy souvenirs while learning about interesting things.
Hungry while visiting Spartan country?  Check out these options:
The Soup Spoon Cafe: Want a unique and delectable meal during your stay in East Lansing? The Spoon Cafe is best known for serving a wide variety of soups. Their soup selection changes daily, offering six different soups made from seasonal ingredients of the highest quality every day. Want to try a little bit of everything? You can! The Soup Spoon Cafe offers "soup flights," which contain small portions of many different soups so you can try everything without getting stuffed. However, even though they are known for their mouthwatering soups, this cafe offers a full menu to satisfy various tastes.
DeLuca's: DeLuca's Restaurant and Pizzeria, is a three-generation Michigan restaurant that has won many awards and recognitions for its authentic Italian cuisine.
Syracuse, New York
University of Syracuse Orange basketball team has appeared in 41 NCAA tournaments, six final fours, and has won one NCAA championship.
Syracuse is the place to go for year-round entertainment. You can find stunning outdoor parks, a fantastic food scene, and year-round festivals. Syracuse will not disappoint you or your taste buds with its distinctive restaurants, bars, and tiny eateries—not to mention its museums and historic buildings. You will not want to leave such a delightful and bustling city once you arrive. Plan a weekend vacation to Syracuse if you're searching for an enjoyable getaway.
Visit the Carrier Dome: The Carrier Dome, located on the campus of Syracuse University, has about 50,000 seats and is the only domed stadium in this region of the country, as well as the largest structure of its kind on a university. It first opened its doors in 1980 and has since become a popular venue for local events. You can watch Syracuse University sports like football, basketball, and lacrosse, as well as a variety of concerts and non-college athletic events like Olympic champion ice skating at the dome.
Get inspired at the Everson Museum of Art: The Everson Museum stands out in more ways than one, as the first museum dedicated to American art. This museum boasts over 11,000 pieces of art, ranging from video to painting, along with one of the largest collections of ceramics in the US.
Hungry while visiting the 'Cuse, there a plenty of great eating options, including:
Ale 'n Angus Pub: Ale 'n Angus Pub is A family-owned restaurant voted "Best Burger" in New York State by the New York Beef Council. With the authentic pub-style cuisine, enjoy over 60 beers on tap.
Alto Cinco: Located in Westcott, Alto Cinco produces healthy handmade Mexican food with fresh ingredients. This past year was the 25th anniversary of the restaurant, and it is excited to continue serving the Syracuse community.
The University of Arizona Wildcats basketball team boasts 35 NCAA appearances, four final four appearances, and one NCAA championship.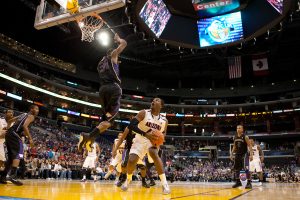 Besides having one of the greatest basketball teams in the country, Tucson has more than enough attractions to visit. Exploring the natural splendor of national parks and pine woods, disconnecting in open-air museums and gardens, and relishing in the Old West vibe are all part of a trip to Tucson. Oh, and savoring the city's diverse and dynamic culinary scene—after all, UNESCO has designated Tucson as a City of Gastronomy.
Explore 23 miles of the best Mexican food!
Tucson is a foodie's paradise. Tucson's food culture is so rich that it was awarded a City of Gastronomy by UNESCO, making it one of only two American cities to receive the honor. Some of the best Mexican food in the United States can be found in the city's cafés, cantinas, and cocinas. Pozole, Carne Seca, green chile stew, machaca burritos, and prickly pear margaritas are all must-tries at Penca Restaurante, El Charro Cafe, and Poco & Mom's Cantina. After a day of exploring Old Town Artisans' shops, La Cocina's outdoor patio is the ideal spot for a quiet lunch in the shade of the trees. The oasis comes alive at night with twinkling lights and live music. Although the setting is appealing, La Cocina's beer-marinated pulled pork, polenta fries, and fried artichoke hearts are renowned.
Travel back in time in Old Tucson: If you're seeking a gateway to the Wild West, go no farther than Old Tucson. More than 400 movies and TV shows have been filmed at the family-friendly movie studio and theme park, including Doris Day's "Calamity Jane," Barbra Streisand's 1976 "A Star is Born," and John Wayne's famous 1959 western, "Rio Bravo." Live-action cowboy antics and gunfights, can-can shows in the dance hall, vintage stagecoach trips, and more await visitors.

Eugene, Oregon, is home to the University of Oregon Ducks basketball team. The Ducks have been to the NCAA tournament 17 times, appeared in 2 final fours, and won the NCAA championship one time in 1939.
Eugene, situated along the Willamette River, offers a diverse range of arts, culture, shopping, dining, entertainment, and sports. After all, this is TrackTown USA, home of the University of Oregon, a mecca for craft breweries, and a must-see for foodies, cyclists, and counter-culture history enthusiasts.
Take a stroll in Alton Baker Park: Visitors can enjoy the bicycle routes and other recreational amenities of Alton Baker Park, the city's largest park. The park is divided into two sections, one of which is the 237-acre Whilamut Natural Area. Bike bridges connect trails on both sides of the river, providing paved tracks beyond the park's limits. Pre's Trail, which is over four miles long and named after hometown hero, Steve Prefontaine, is a popular cross-country and jogging course within the park. The Willamette is also a draw as a nationally recognized water trail popular with kayakers.
Jordan Schnitzer Museum of Art: The Jordan Schnitzer Museum of Art at the University of Oregon in Eugene was built without windows to conserve the treasures inside. It houses an enormous collection of American, European, Korean, Chinese, and Japanese art. The museum was opened in 1933 and has grown significantly since then.
Looking for unique eating options while in Duck country?  Check out …
Sabai Cafe & Bar: Sabai is a modern Thai restaurant located in Oakway Center. The mall location makes this restaurant easily accessible and is highlighted for its laid-back and light atmosphere with fantastic food.
1285 Restobar: 1285 Restobar is a family-friendly Italian restaurant that focuses on healthy and organic ingredients coupled with a great atmosphere.
Lawrence, Kansas
University of Kansas Jayhawks basketball team located in Lawrence, Kansas, has appeared in the NCAA tournament 49 times, final fours 15 times, and has won the NCAA tournament three times.
Lawrence is a must-visit city for any basketball fan; why? The first coach of the Kansas Jayhawks, James Naismith, is considered the inventor of basketball! There are many reasons to fall in love with Lawrence, from excellent cuisine and history-making breweries to bustling arts and entertainment. This community has something for everyone, whether you're a history buff, a foodie, or a sports fan.
Explore the Massachusetts Street: Massachusetts Street, often known as Mass Street, is one of the most prominent tourist sites in Lawrence, Kansas, located in the commercial sector of downtown Lawrence. It is a historic district that stretches from Sixth Street south of the Kansas River to Haskell Indian Nations University.
Head down to the Booth Family Hall of Athletics: The Booth Family Hall of Athletics, which opened in January 2006, is a museum dedicated to Kansas University athletic programs, current and former coaches, and student-athletes. Booth Family Hall is available all year, allowing Jayhawk fans to learn about the history and culture of Kansas Athletics.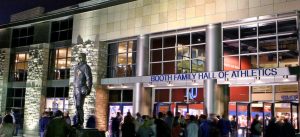 A visit to Lawrence will not leave you thirsty or hungry either:
 Free State Brewing Company: Established in 1989, Free State Brewing Company was the first legal brewery in Kansas. This restaurant and brewery is a haven for beer lovers and has cultivated a menu full of delicious treasures.
Limestone: Limestone is a made from scratch pizzeria with a 4.5 Trip Advisor rating. This restaurant values authentic Italian cuisine with vegan and vegetarian options.
Villanova, Pennsylvania
The Villanova Wildcat basketball team has appeared 40 times at the NCAA tournament, final fours six times, and has won 3 NCAA championships.
Villanova is one of Philadelphia's most affluent and historic communities, located in the heart of the Philadelphia Main Line, about 17 miles northwest of Center City. Villanova is most known for Villanova University and collegiate basketball, but it also boasts outdoor sites, delicious restaurants, and various things to enjoy while visiting.
Take a walk in Stoneleigh: Explore Stoneleigh's stunning gardens and grounds. The Haas family owned the estate and left it to Natural Lands in 2016. Stoneleigh is a natural garden formally opened to the public in May 2018. Visitors can now unwind in nature, walk over a mile of paved walking routes, or enjoy a free picnic pavilion.
Although Philly is known for its amazing cheesesteaks, while visiting Wildcat country, be sure to check out the following for some great and unique breakfast and dinner options:
Enjoy a delectable breakfast at First Watch: This farmhouse-style café serves a variety of breakfast staples that are ideal for getting your day started. Try the restaurant's signature Elevated Egg Sandwich, which consists of an over-easy egg on a brioche bun with bacon, gruyere cheese, smashed avocado, mayonnaise, and lemon-dressed arugula. Are you looking for some healthy alternatives? You'll be ready for the day with the Tri-Athlete omelet, Sunrise Granola Bowl, and Avocado Toast.
Wasabi4: Wasabi4 is an Asian cuisine and sushi bar with a 5-star Yelp review. The restaurant seeks to provide authentic Asian flavors at affordable prices.
New Orleans, Louisiana
New Orleans has a rich history not just on its own but has hosted numerous Final Fours and Super Bowls. The city will host the 2022 Men's Basketball NCAA Championships taking place at the Mercedes-Benz Superdome for the sixth time as selected by the men's basketball committee.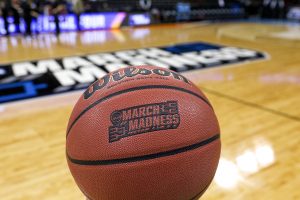 If you plan to attend the 2022 NCAA championship, check out these NOLA favorites: