With so many social media platforms, how can you stand out from the crowd?  Keep reading to see our top tips and strategies for promoting your property on social media! 
What are the best platforms to use? 
CollegeWeekends.com has accounts on Facebook, Instagram, Twitter, LinkedIn, YouTube, and TikTok, but as a property owner – where do you start?  We recommend that you use a mix of social platforms to help maximize the visibility of your listing.  Additionally, CollegeWeekends has made it even easier for you or your friends to share your listing on Facebook, Twitter or email.

Each social media platform comes with its own set of features and ways to get creative with your content, so the sky's the limit when it comes to promoting on social media. Here are our top recommendations: 
Facebook

– Facebook is a great option because you can create longer posts about your property, and also create a Facebook Page dedicated solely to your property. You can include more details about the rooms, locations, amenities, etc. than you would be able to Instagram or TikTok. When posting, utilizing bullet points is a great way to keep longer form content clear and concise in your posts. Facebook can also reach larger audiences of all ages with its "Share" feature. This allows content to be viewed from one user's timeline to another.  You may also want to consider Boosting your property – this is where you can pay to advertise your listing or post to the audience you select (by geography, interests, etc.).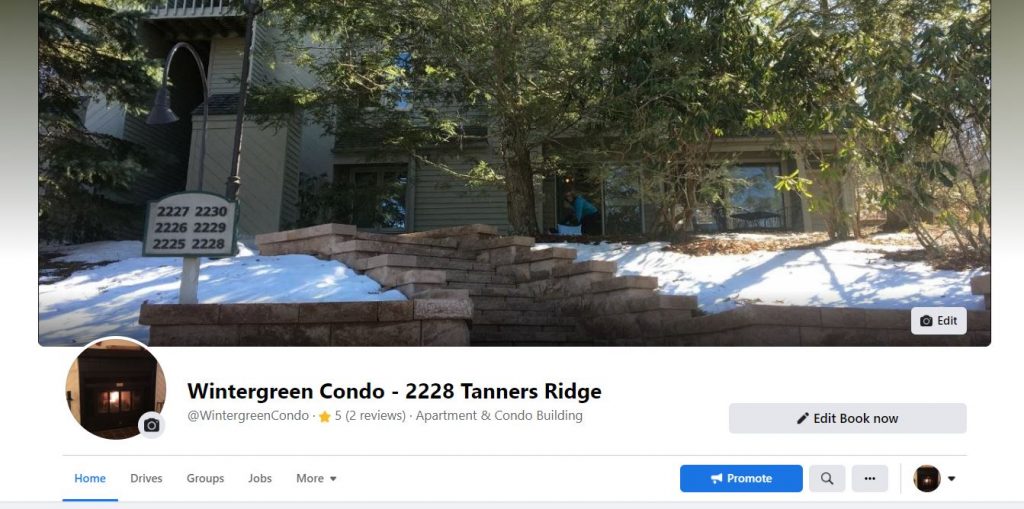 Instagram

– Instagram is an all-in-one platform, with features that pull from TikTok, Snapchat, and Facebook. There is so much you can do on Instagram and with their features, you can reach so many people about your property. 

TikTok

– TikTok is probably one of, if not the most, popular social media platforms right now and we bet this will not end anytime soon. TikTok is the place to be right now for content creators! 

Twitter

– Most content that goes viral these days starts on Twitter. Plus, since you're able to retweet content, people who have previously rented your property before will be able to chime in about their stay! 
Should I create a separate account for promotion? 
Absolutely!  A separate account (or Facebook Page) can be very helpful. If you create a separate account (no matter what platform(s) you use), you can create content that will be specific to your audience and find people that will benefit the most from your page.  You can also encourage your renters and friends to follow your Page/Account and tag you in comments about their stay at your property.
Creating a separate account is also super easy these days! It's free and you can even make a Business or Creator account (on certain platforms) without any cost.
Having a Business or Creator account specifically for your property can give you new creation features that you otherwise don't have with a regular account. 

What kind of content should I be posting?
Success on social media is all about attracting the right audience – being creative, concise and mixing your message (features/benefits) will go a long ways.  Highlight content that excites your audience – whether with visuals or interesting captions or relevant tags.  If you need a little guidance, however, here is some of our favorite kind of content:  
High-quality photos – You want to make sure that all the photos you post of your property are high quality, bright, and showcase the best of your property or location. Consider using a professional photographer, or if you have a phone with a great camera, you can totally do it yourself!
Use hashtags – Hashtags are your BEST friends when it comes to promoting content on social media. When you use relevant hashtags, this helps get your content in front of more people. Here are some tips:

Use niche-specific hashtags: #rental, #rentalproperty, #hosting, etc. 

Use location-specific hashtags: #rentalVAbeach #rentalpropertyVAbeach #VAbeachhosting, etc. 

Don't use too many hashtags – you don't want to overcrowd your captions – again, keep your tags relevant to your intended audience (location, school, etc.)

TikTok/Reels – TikTok and Reels on Instagram are getting more and more popular each day, so creating some short-form videos about your property can help you get it out there. Be sure to stay up-to-date on all the trending audio people are using, because when you use popular audio on your videos, it's more likely to be seen by more people.
Tag CW & we'll feature you – Don't forget to tag us in your posts! We love to see our hosts promoting their properties, so if you tag us, we will definitely repost to our page and give you a shout out!
The most important part of promoting your property on social media is to be creative and consistent! Don't forget that this is your property and your page – bring a little bit of your personality to everything you post.
Happy posting!