The 2022-2023 school year is fast approaching and CollegeWeekends wants to make sure you stay on top of this year's Ole Miss events! 
Ole Miss Football Season Opener (vs. Troy Trojans): September 3rd, 2022
The Ole Miss 2022 football season opens on September 3rd at 3:00 pm EST. The Rebels will be playing the Troy University Trojans at home and excitement is buzzing again for football in Oxford.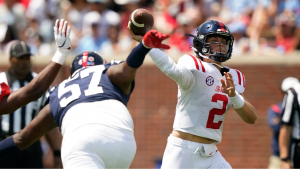 Ole Miss is led by head coach Lane Kiffin and in the 2021 season had one of its best season ever!  In fact, last season was the first in Rebel history that the team won 10 regular season games. The team hopes to continue this tradition of winning in the upcoming 2022 season with potential starting quarterback Jaxon Dart. Dart was recently named among the top 20 college quarterbacks by 247Sports and was described by 247Sports as a "potential multi-year starter at elite Power Five level and projects as future NFL Draft selection."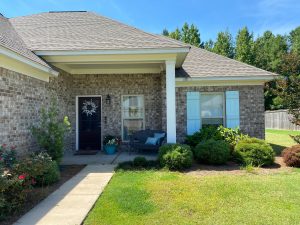 Oxford offers many different vacation rental options perfect for anyone looking to watch a Rebels game this fall. The cozy house is approximately 1,500 square feet with two bedrooms and two bathrooms. It includes a screened in back patio and a large backyard. Pets are negotiable. It's perfect for a game day weekend and is only 10 minutes from the South Lamar shuttle pick up location and Oxford Square. It's in a newer, well kept and safe subdivision.
Check out the property here: Cozy 2 bed, 2 bath house
Rebel Run: September 3rd, 2022
Each year freshman Rebels run across the football field before an early season football game. The event typically sees over 1,000 students rushing across the field in red, excited to be participating in a long-held tradition. In 2020 the event was canceled due to COVID-19 but it is definitely back!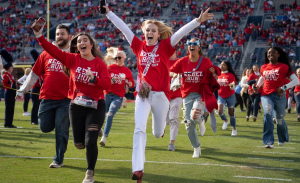 After skipping a year becuse of COVID-19,  last year's event was more exciting than usual and saw over 1,400 freshman and sophomores. Hopefully, this year's event will be just as successful!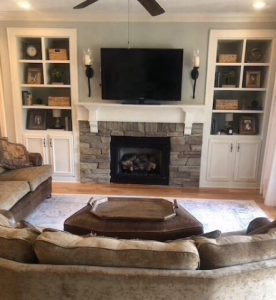 If you want to see your new student take part in the Rebel run then look no further than this Oxford home with a view located only 3 miles from The Square and the Ole Miss campus. This lovely home has an open floor plan and a large outdoor area overlooking a peaceful pond, and 5 spacious bedrooms!
Check out the property here: Oxford Home with a View
Ole Miss Fall Family Weekend: September 23rd and 24th, 2022
Family weekends are important for new and continuing students. They allow families to become familiar with their student's campus and traditions. Join other Ole Miss families this year on September 23rd and 24th for football, tailgating, and an in-depth Ole Miss experience with your student.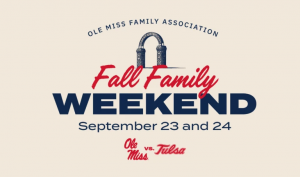 Family weekends are important and often require that you visit your student from out of town. If you're looking for a place to stay just 2 miles away from the Ole Miss campus then try out this beautiful, new 5 bedroom, 4 bath home in the Country Club of Oxford. There is a full kitchen with new appliances, DIRECTV, a back porch with a grill, and a garage for your convenience.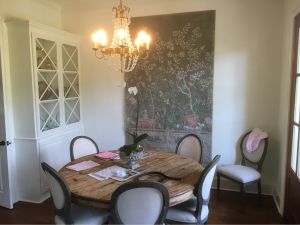 Check out this property here: Home Near Ole Miss Campus
Ole Miss Football Homecoming (vs. Kentucky Wildcats) and Homecoming Weekend: October 1st, 2022
Homecoming is an exciting time for Ole Miss Rebels. The first Ole Miss homecoming parade is believed to have occurred in 1930. That year students had a pep rally and a bonfire then dressed in pajamas and joined the marching band in a parade.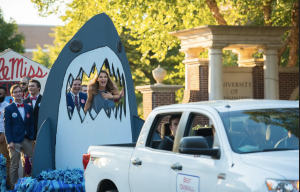 Today, homecoming still exists and entails the induction of five new members into the Ole Miss Alumni Hall of Fame, the naming of Homecoming king and queen, a parade, and the homecoming football game. This year you can expect an exciting and invigorating homecoming game seeing as last year's was vacated due to an NCAA ruling. Catch the game on October 1st in Oxford, Mississippi.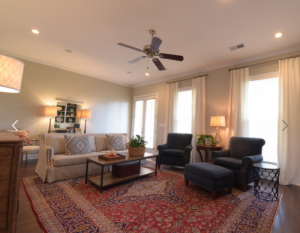 Homecoming is a fun and exciting time. To make your homecoming weekend all the better try staying at this beautiful Oxford getaway. This home is in an upscale neighborhood and offers several bedrooms and a full concierge service if requested. 
Check out this property here: An Oxford Getaway
Ole Miss Tree Lighting Ceremony: December 2022
Every year Ole Miss hosts a Christmas tree lighting ceremony to get students, faculty, and alumni in the holiday spirit. The tradition began in the late 1860s and still continues today.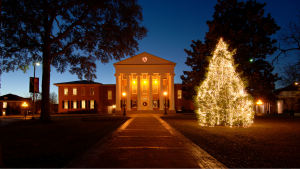 In 2000, the tradition was slightly altered to include the surrounding Oxford community. The date of this event has yet to be announced so keep an eye out for more information closer to December of 2022.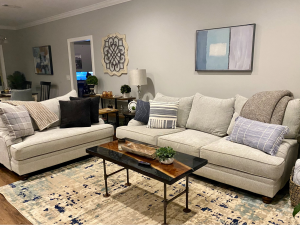 The holiday season is a time for celebration and relaxation. That is why this cozy home is perfect for your Christmas at Ole Miss. The house is approximately 1,500 square feet with two bedrooms and two bathrooms and includes a screened-in back patio and a large backyard.
Check out this property here: Cozy Two-bedroom, Two Bath House
Ole Miss Baseball Season Begins: February 2023
Ole Miss baseball's highly anticipated 2023 season can be attributed to their recent College World Series win. In June 2022 the Ole Miss baseball team won the College World Series championship against the University of Oklahoma. This was the university's first officially recognized national championship.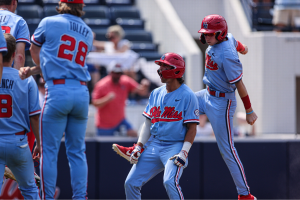 This spring make sure to catch the champions at a home game to experience traditions like the Ole Miss Shower where fans throw their drinks up to celebrate a home run!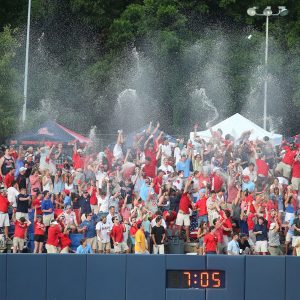 The season opener date has yet to be announced so keep an eye out for more information closer to February of 2023.
Ole Miss Parade of Beauties: March 2023
Ole Miss offers its students the opportunity to compete in two campus-wide beauty pageants each year; Parade of Beauties and Miss University Scholarship Competition. The longstanding Parade of Beauties is a unique opportunity for students who wish to exhibit their beauty, intelligence, and grace.
The competition includes two rounds; evening gown and on-stage question. The date of this event has yet to be announced so keep an eye out for more information closer to March of 2023.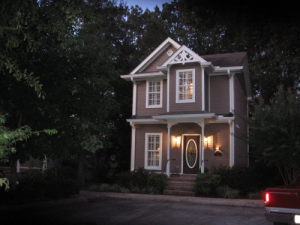 While pageants are a source of entertainment and celebration they also require a lot of effort. That is why you should consider staying at this relaxed and comfortable two-story Jefferson Place Victorian garden home after a long day watching or competing in the Parade of Beauties. This property includes two upstairs bedrooms, each with a private tub/shower bath and cable TV as well as a lovely gazebo. 
Check out this property here: Two-story Jefferson Place Victorian garden home
Ole Miss Commencement: May 2023
Commencement is arguably one of the most important events of the year. Ole Miss welcomes families from all over the country and world to watch their students walk across the stage and accept their diplomas.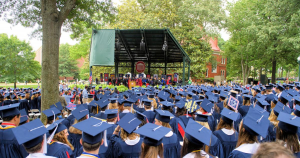 The university was founded in 1848 and its first graduating class was made up of only 80 students. Today Ole Miss totes about 24,000 students and has a terrific graduation base and strong alumni network.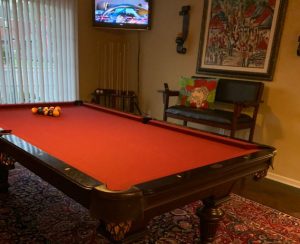 Commencement is a time for students and families to celebrate! This three bedroom, three private bathroom condo is perfect for graduation and located about 2 miles from the center of the Ole Miss Campus and easy access to all commencement ceremonies. This condo is full of Ole Miss memorabilia. Hotty Toddy!
Check out this listing here: Three Bedroom Condo Two Miles from Ole Miss Campus
For more information on college traditions, locations, sports, and rental properties check out College Weekends today!