The Prep
On the Friday night before a gameday at Ole Miss in Oxford, Mississippi, you'll find vendors and visitors setting up tents and tailgating equipment in hundreds of spots along The Grove. The Grove is a little more than patch of grass centrally located on campus where all the action happens—it is 10- acres of land filled with oaks, elms, and Mississippi Magnolias. What separates The Grove from other tailgating areas is that you will find no cars, trucks, or campers. What you will finds ranges from simple tailgating tents to the most elaborate spots filled with multiple TVs and even chandeliers to dress things up.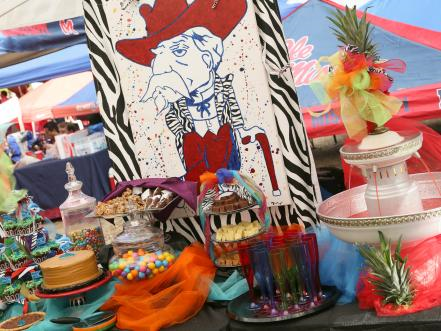 What to wear?
On the topic of dressing up, what do you wear to an Ole Miss tailgate? Things are a bit more formal at The Grove than other tailgates, but all personal styles are welcome to celebrate the Rebels. From button-up shirts and bow ties to cocktail dresses and cowboy boots, the Ole Miss students always dress in their Sunday (or I guess we could say Saturday) Best! Collared shirts and dresses are typically the go-to, but regardless, you are expected to deck yourself out in the tradition navy, white, and red!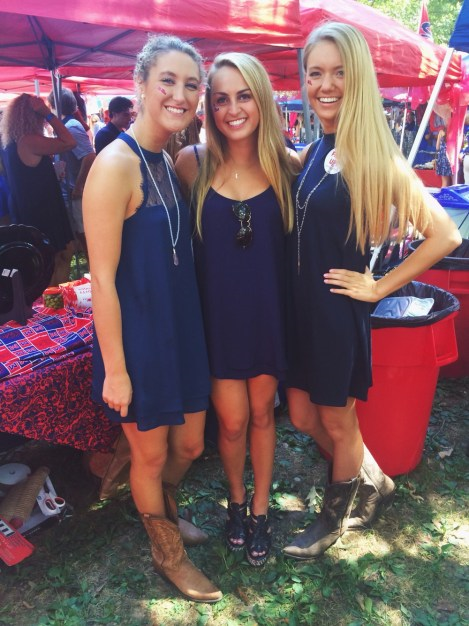 What to bring?
In The Grove, the food and drinks are as elaborate as the décor. A crowd please is the tradition "Hot Toddy" drink—perfect for the colder months and keeping with the "Hotty Toddy Cheer" you'll hear all day long! (More on that later.)
The recipe goes something like this …
Ingredients:
1⁄2 gallon water
1 pint bourbon
1⁄4 cup sugar
8 bags of Lipton black tea
4 whole cloves
1 cinnamon stick
1 lemon, sliced thinly
1 nutmeg seed, for gratin
Directions:
Bring the water to a light boil in a small pot
Add the sugar, cloves, and cinnamon before killing the heat
Add the bags of tea, and let steep for a few minutes
Add the bourbon and lemon and stir to incorporate
Serve hot by ladling the drink into a coffee mug, garnishing with a slice of lemon and a bit of fresh-grated nutmeg.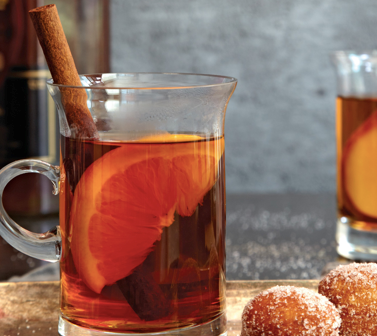 As for food you really cannot go wrong! Some delicious ( and easy) tailgating recipes include Cowboy Nachos and Buffalo Chicken Brie. But as you walk through The Grove, you can count on the indulgent smell of home-cooked barbeque laid out for you on sterling silver platters.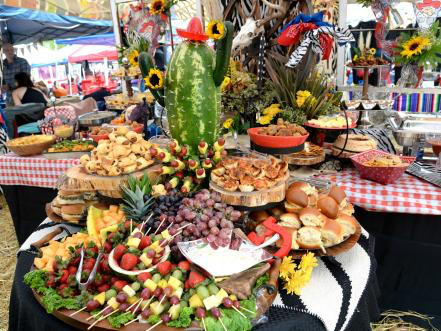 What to Expect!
The Walk of Champions is the most exciting and must-do part of your tailgating experience. 2 hours before kick-off, you can join the thousands of fans and line up alone the brick walkway to cheer on the football team as they walk from the Walk of Champions Arch to Vaught-Hemingway Stadium!
Next up we have the "Hotty Toddy Cheer" that goes like this…
"Hotty Toddy, Gosh amighty
Who the hell are we, Hey!
Flim flam, bim bam,
Ole Miss, By Damn"
Pre-game, post-game, throughout the game, you will hear this chant loud and proud from the nearly 60,000 Rebel fans.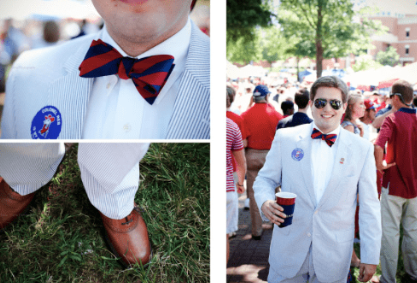 For more about gameday tailgating and stadium policies, as well as parking and shuttle information follow this link!