College football probably won't be the same this upcoming fall. Given the ever-changing nature of the novel coronavirus, we have all endured uncertainty, change, and loss during the past few months. Even though all 50 states are in the process of reopening, "normal" seems to be a thing of the past.
We're less than 100 days from the scheduled kick-off for college football. August 29, 2020 should be the start of an unforgettable season. Commissioners, coaches, players, and fans alike are eager for the NCAA to resume play. After a March without Madness, we can only hope for a fall full of tailgates and bowl games.
It seems unlikely that the upcoming season will resemble anything we've seen before. The NCAA established a coronavirus advisory panel on March 3, headed by Dr. Brian Hainline, the NCAA's Chief Medical Officer. The panel will make recommendations, but the decisions ultimately lie with local governments and university personnel.
While concrete decisions have yet to be made, there's plenty of speculation. Let's take a look at the options for the upcoming college football season.
Options for Fall 2020 College Football
As more and more universities announce their decision to bring students back to campus in the fall, it seems likely that the NCAA will return to action as well. As of late April, The Chronicle of Higher Education reports that 65% of colleges are planning for an in-person semester. Only 7% have announced an online semester, while the remaining 28% are either considering a hybrid plan or still deciding.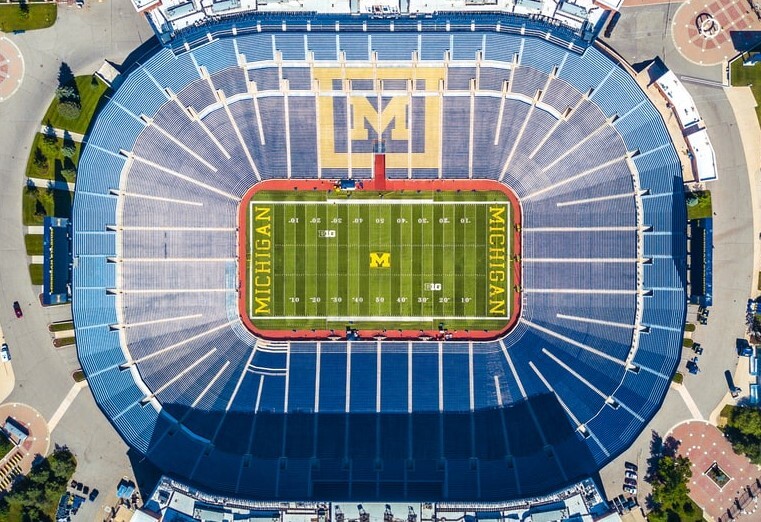 1. Normal schedule, limited audience
Ideally, the season will kick off on August 29 as planned. It's expected that the NCAA is soon going to announce six-week training camps beginning in July, all but confirming a return to the field. However, the NCAA only makes recommendations—the ultimate decisions will be made on a local government and university level. Given the financial significance of football programs, we expect that colleges will be eager to have their teams playing.
As for the fans, it's hard to imagine a stadium at full capacity in the next few months. With social distancing guidelines still in place, it's more likely that a limited number of fans would be allowed at each game. Empty seats would allow for a safe distance between spectators. It's possible that restrictions could ease as the season progresses.
2. Normal schedule, no audience
Another likely possibility is to play without fans at all. Professional sports are leaning towards this option, so colleges may follow suit. By allowing only essential individuals into stadiums—players, coaches, referees, media, trainers—the risk of infection decreases. 
It's hard to imagine a season when Wahoos don't sing the "Good Old Song" arm-in-arm and Hokies don't chant "Enter Sandman." A season when the Fighting Irish don't pump their fists to the "Victory March" and "Boomer Sooner" isn't heard in Oklahoma. But even without our favorite fight songs and beloved traditions, we'd still be grateful to cheer from the couch.
3. Conference games only, fewer bowl games
There has also been speculation surrounding an abbreviated season. Many games are non-conference, which some deem unnecessary. We could see fewer games, with the focus being on determining champions. With this, several bowl games could also be slashed. Limiting travel and contact would limit the risk of transmission.
This option does not seem to be the goal for Pac-12 commissioner Larry Scott, who was quoted saying, "Our intention is not only that the season starts on time, that we play a full season and that includes non-conference games. That includes bowls, the postseason."
4. Virtual weekly coaches press conferences
No matter what happens with games, it's highly likely that coaches will gather virtually. Now that we have all adjusted to video calls and working from home, this could be the new normal. Plus, most coaches don't enjoy these press conferences anyway. This option saves time, money, and—for some—headaches.
5. Spring football
This option seems the most dire, but it's not off the table. If the risk is deemed too high to play in August, we could be cheering on our alma maters in spring 2021. But this idea is not as radical as it sounds. In fact, college football originated in the spring! When rivalries first took root in the late 19th century, games were played in April and May. The decision to resume play in spring 2021 could be a nod to our founding footballers.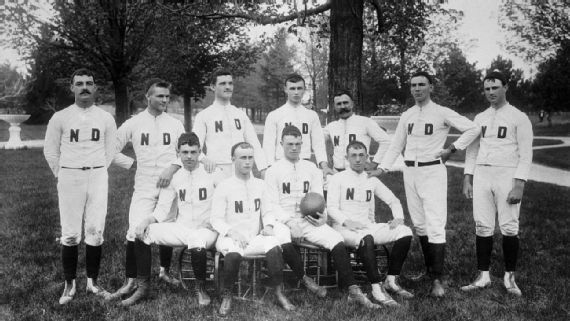 In the end, it's just too soon to say what the next football season will look like. Uncertainty is the one thing that is certain. Decisions will likely materialize by the end of June or beginning of July, so be on the lookout! Whether you end up in the stands with fans, at a sports bar with friends, or at home with family, this will be a season to remember.
By Logan Murtha
Logan is a student at the University of Virginia, class of 2021