If you're planning a short-term vacation, you might not immediately think of college towns as your destination. However, from their amazing scenery to vibrant energy to history to great eating to unique shopping … college towns can be great vacation spots for a variety of reasons.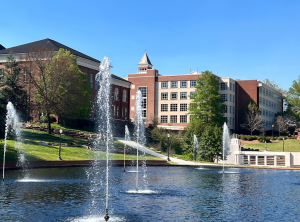 Here are a few reasons why college towns can make for an excellent short-term vacation destination.
Vibrant Atmosphere: College towns have a unique energy and vibrancy that comes from the presence of students, faculty, and staff – which is only heightened during game day weekends. The atmosphere is often lively and dynamic, with a sense of constant activity and enthusiasm. Walking through the streets and campus can be an exciting experience, immersing you in the youthful spirit and creating a memorable vacation atmosphere.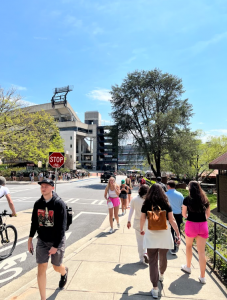 Culture, Entertainment and Nightlife: College towns are known for their vibrant culture, history and entertainment. There are often plenty of local art galleries, theaters, music venues, and museums and great nightlife options to explore. Plus, with a large student population, there's always something happening on campus, from sporting events to concerts to theatrical performances.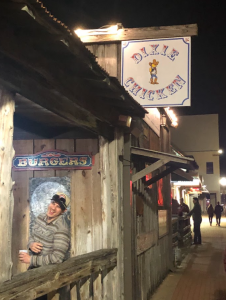 Great Food: College towns are also known for their diverse and delicious dining options. With a wide variety of restaurants, cozy cafes and food trucks to ethnic eateries and upscale restaurants, you'll find a wealth of flavors to explore. College towns can also be culinary havens with an array of dining options to suit every taste and budget. College towns are also legendary for having great breakfast options – check out these top breakfast spots in college towns!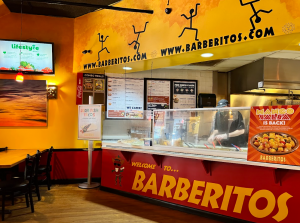 Outdoor Recreation: Many college towns are situated in beautiful natural areas, making them great spots for outdoor recreation. From hiking and biking to kayaking and skiing, there are often plenty of outdoor activities available nearby. Plus, many college towns have nearby state and national parks, which can make for a great day trip.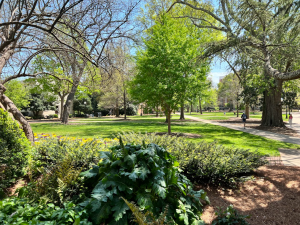 Cottage Industries: Over the past several decades, college towns have seen an increase in cottage industries such as microbreweries that include great options to grab a drink with family and friends and/or listen to live music – check out these top college town breweries in the South.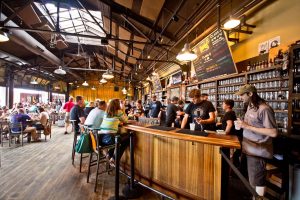 Unique Shopping & Boutiques: College towns often have a unique and eclectic shopping scene. You'll find everything from independent bookstores and vintage clothing shops and boutiques to artisanal markets and specialty food stores. Exploring these unique retail destinations can lead you to one-of-a-kind fashion finds, quirky gifts, and handmade treasures.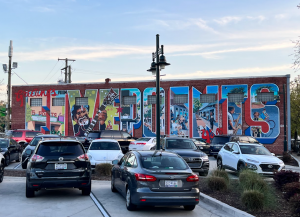 Relaxing Accommodations: Finally, college towns can be great vacation spots because of their diverse accommodation options. Many college towns have a variety of lodging options, from budget-friendly hotels to charming bed and breakfasts to comfortable and spacious short-term rentals. With so many options, you're sure to find something that fits your preferences.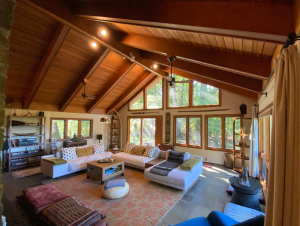 Cultural Events and Festivals: College towns are known for their rich cultural calendars. From art exhibitions to music festivals to theater performances, there's always something happening in these towns. Colleges often host renowned speakers, workshops, and conferences that are open to the public. You can indulge in a wide range of cultural experiences and immerse yourself in the intellectual and artistic offerings of the town.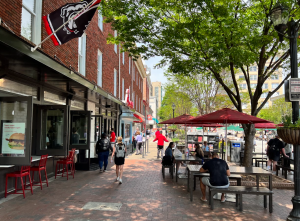 Educational Opportunities: College towns offer unique opportunities for learning and personal growth. Many universities have excellent libraries, museums, and educational centers that are open to the public. You can explore fascinating collections, attend lectures or workshops, and expand your knowledge in various fields. It's a chance to engage with academia and stimulate your intellectual curiosity during your vacation.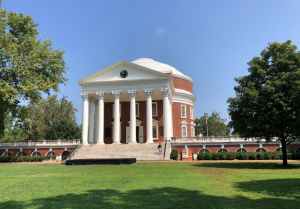 Natural Beauty: Several college towns are nestled in picturesque locations, surrounded by scenic landscapes and natural wonders. Whether it's mountains, forests, lakes, or rivers, these towns often offer easy access to outdoor activities. You can go hiking, biking, kayaking, or simply take a leisurely stroll through nature trails. Enjoying the beauty of the surroundings can be a refreshing and rejuvenating part of your vacation. Route 151 is not only a scenic short drive from the University of Virginia but hosts a number of breweries and wineries.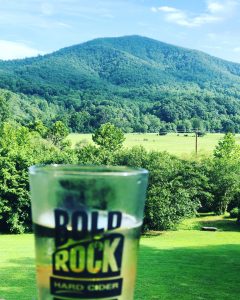 College towns have a lot to offer as short-term vacation destinations. Their vibrant atmosphere, cultural events, educational opportunities, diverse dining options, natural beauty, quirky shops, and affordable accommodations make them exciting and enjoyable places to visit. So, when planning your next vacation, consider the charm and attractions that college towns bring to the table.