(Pictured above:  In a dorm room at the University of Georgia in 1969, a group of women spent a day attaching iron-on white numbers to a set of T-shirts. There were no funds available for basketball uniforms for these women, so Rachel Benator and some members of a women's basketball team took matters into their own hands.  Click here to read more!)
In celebration of Women's History Month, CW is shining light on the tremendous impact many women have had on their universities (and beyond!) … next up is the University of Georgia!
True Inspirations
As an intern at CW, a woman and student at UGA, I found it very important to look into the women who came before me and see where their four years in Athens led them to and some of their amazing and groundbreaking accomplishments. I found myself inspired and would like to share some stories of the most influential women from the University of Georgia!
Pioneer & Educator: Mary Frances Early 
Mary Frances Early graduated from the University of Georgia in 1962.  She was the first African American to graduate from UGA. She pursued a degree in music education and began history as a teacher in Atlanta after graduation. It was in 1961 that Atlanta Public Schools began desegregating and Early was on the frontline of education transformation.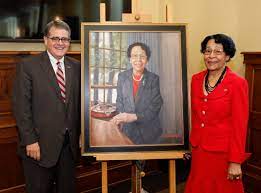 In 1981, she was elected president of the Georgia Music Educators Association. She worked with musical organizations across the country and established grants for these groups for 11 years. "Music is not a frill, but a necessary component of a well-rounded education," Early stated in an interview, "As a universal language, music will follow students throughout their lifetime because it defines all cultures." Today, the Mary Frances Early College of Education at UGA is named in her honor.
Entrepreneur & Business Leader

: Maxine Kasselman Clark
Maxine Kassleman Clark graduated from the University of Georgia in 1971. In 1997, she founded Build-A-Bear workshop, a teddy bear themed retail-entertainment experience. This is a multi million dollar company that has been listed in FORTUNE Best Companies to Work For list 5 consecutive years from 2013-2018.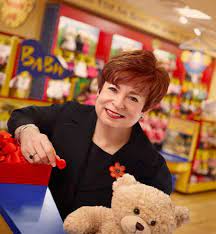 She has since gone on to publish her first book, "The Bear Necessities of Business: Building a Company with Heart", where she shares her secrets to success on being an entrepreneur.
Survivor Hall of Fame: Parvati Shallow 
For all those Survivor fans out there, the series favorite villain did indeed study at the University of Georgia!
Parvati Shallow was a journalism major in the Grady College of Journalism and soon after graduation auditioned for The Amazing Race. She did not make the final cut but the producers suggested she instead take part in Survivor, which thankfully she accepted. She competed on 4 seasons of the show and was inducted into the Survivor Hall of Fame. Those who have seen her compete know she is fierce and a bold strategist. She has continuously fought the stereotype of women being weak and shows she has what it takes to survive.
By Peyton Kirby, University of Georgia, Class of 2022