The 2023-2024 college school year is quickly approaching, and CollegeWeekends has Dawg fans and families covered with great lodging options and your guide to the upcoming school year. Athens is an unbelievable college town loaded with great events all year long …  highlighted below are some of the most happening and notable events this year at UGA.
Move-in Weekend – August 11-August 13, 2023
Kicking off the UGA events calendar is fall 2023 move in weekend! Move-in weekend starts at 8am on Friday, August 11th and Athens and the campus are sure to be buzzing all weekend long.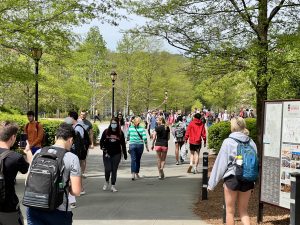 Be sure to bring friends and family to help with the moving process. For more information about move-in weekend, click here!
Georgia Bulldogs Football Season Opener – September 2, 2023
The 2023 UGA football season opener on September 2, 2023 at 6:00 PM against the University of Tennessee-Martin. Head to Sanford Stadium and gather with tens of thousands of fans to watch the Bulldogs in action.
One of Athens' favorite pastimes, watching UGA football is a bucket-list must for Dawg or college football fans … and why not show up for the first game?  For more information or tickets, click here.
Homecoming Week – October 30-November 4, 2023
If you can't make it to the Georgia Bulldogs football season opener, consider coming to the Homecoming Game! The Dawgs will play the Missouri Tigers on November 4, 2023 with a kickoff time to be determined.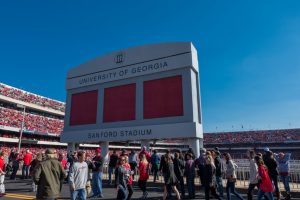 In addition to the Homecoming Game, fun activities will be happening in Athens all week long. Check out the Homecoming Parade, the Homecoming Carnival, and other events to be announced!

The Fashion Design Student Association Fashion Shows – (December & May)
To witness the work of The Fashion Design Student Association, attend one of the organization's semi-annual fashion shows. Enjoy the work of UGA students and show appreciation for the hard work they put into fashion design.
Ballroom Magic Showcase – (January/February)
For a performance filled with sequins, disco lights, and exquisite dancing, get tickets to the Ballroom Magic Showcase. This is an annual event showcasing the talent of the UGA Ballroom Performance Group.

Family Weekend – (March)
For families of students at UGA, Family Weekend is one of the best times to visit the University of Georgia. The university hosts a variety of events during this weekend, and there are plenty of places to go surrounding the campus.  For more information, click here.

UGA International Street Festival – (April)
The International Street Festival is an annual event in Athens that promotes cultural awareness and understanding. Attracting a few thousand people each year, the event offers free performances, food, and other activities.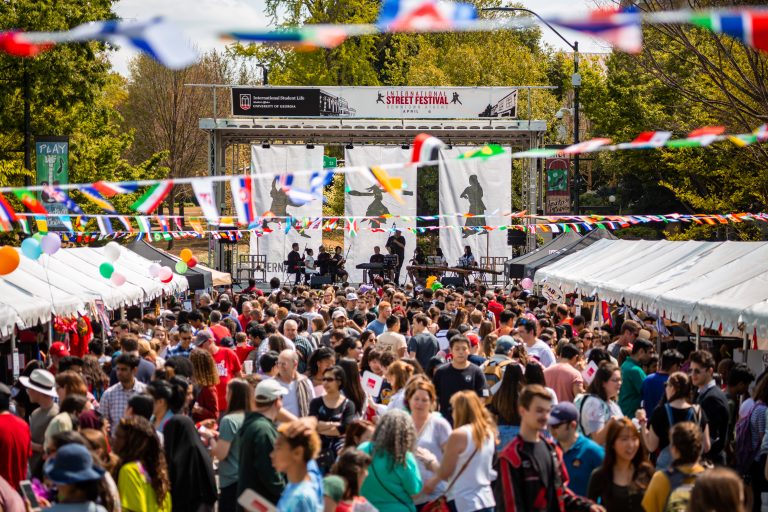 Learn more about different cultures and immerse yourself in new experiences during your visit to Athens!
G-Day – (April)
Every year, UGA hosts its spring football scrimmage in front of thousands of avid Dawg fans. If you can't catch a game in the Fall or are simply missing college football, this is a high energy and fun opportunity to watch UGA in action during the spring.

UGA Commencement – May 10, 2024
To round out another great year in Athens, the University of Georgia's Commencement takes place on May 10, 2024. For friends and family of the Class of 2024, this is the perfect opportunity to celebrate their successes. For more information about UGA's commencement, click here.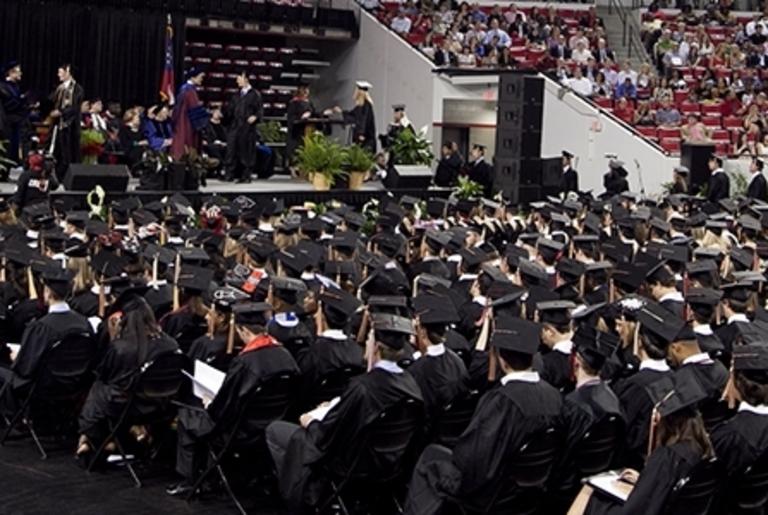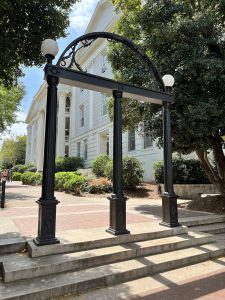 If you are planning a visit to the University of Georgia this year, CollegeWeekends has tons of great lodging options as well as restaurant guides and recommendations to maximize your visit!  Click here for more information!