Everybody loves a good festival! Whether it is a film, music, food, wine, or art festivals, college towns can play host to them all. Here's your guide to great upcoming festivals taking place in big and small college towns all across the country this Summer through Fall. With plenty of time to plan your college visits accordingly – you don't want to miss these awesome events!
Deep in the Heart Film Festival – Waco, TX
For all the Baylor Bears who happen to be cinephiles, the Deep in the Heart Film Festival in Waco is the perfect summer event. 
Happening in person from July 21-24, 2022, the Deep in the Heart Film Festival boasts over two dozen World Premiers and Texas Premiers of all the latest films from 15 different countries.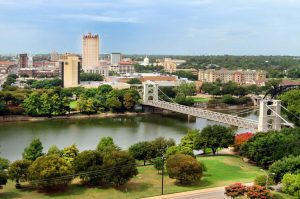 Single tickets and VIP passes are both available. Single tickets get you access to one feature film or a whole block of short films. VIP passes are the way to go for the hardcore film buffs – they get you access to everything at the Film Festival. All the feature and short films, panels, and parties. Plus, you get streaming access to the films online after they show in person. Student and military discounts are being offered as well, so make sure you take advantage!
Looking for more information about Baylor University? Check out our blog which takes you through the iconic traditions of Big 12 schools – including Baylor – here.
Cincinnati Music Festival – Cincinnati, OH
Home to the University of Ohio and Xavier University, Cincinnati, Ohio, has something for everyone in the heart of the Midwest. R&B, jazz, hip-hop, and soul artists are just some of the acts featured at the Cincinnati Music Festival.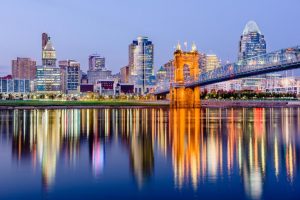 The festival takes place at the Andrew J. Brady Music Center on July 21st, 2022, and continues at the Paul Brown Stadium for the next two days (July 22-23, 2022). This year's lineup includes Ari Lennox, Charlie Wilson, and living legend Janet Jackson. For fans of Black music, this event is absolutely a must-do if you're in town. 
Tickets are available now, and you can learn even more about the festival's storied history on its official website.
Chocolate and Chalk Art Festival – Berkeley, CA
Want to soak in the artsy vibes of the West Coast while seeing the sights of UC Berkeley? A fan of chocolate (but let's be honest, who isn't)? The Chocolate and Chalk Festival is the perfect blend for you. And you can even participate in the art marking yourself!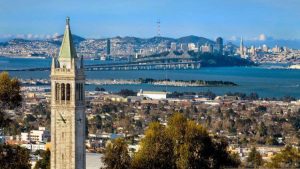 A one-day-only event, the Chocolate and Chalk Art Festival on August 13th, 2022, invites artists of all ages and skill levels to participate in a chalk art contest while also having chocolate tasting tickets available for purchase – you can see the full menu of which brands and types of chocolatey goodness will be making an appearance here.
The chalk art takes center stage – or center sidewalk – in downtown Berkeley. There's no entry fee for artists who'd like to take part, but the first ten who register on Eventbrite will receive a free box of chalk to assist in their art-making process. If you miss this opportunity, though, you can register in person and buy a box of artist's chalk for $10 to $20.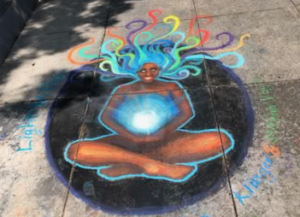 Just want to stop by to see the sights? You can do that too! Vendor booths as well as food trucks, beer and wine stations, musicians, and kid's activities will all line the streets between Rose and Vine.
Looking for some food that will keep you a little more full than chocolate will? See our blog post on the best restaurants to visit while you're in the UC Berkeley area.
Ribfest Chicago – Chicago, IL
If you and your family plan to hit up the many universities and colleges located in Chicago, Illinois this August and happen to be meat lovers, Ribfest Chicago is a must.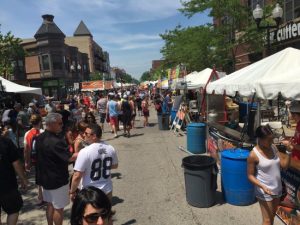 For 3 days (August 19-21, 2022), over 30 food vendors carrying 50,000 pounds of pork will take over the city's Northcenter Neighborhood – located in between DePaul University and Loyola University-Chicago. Although ribs are the main event, Ribfest is also an indie music festival! Two main stages feature original music from local bands and acts. What's more – entry is free!
Perfect for the whole family, Ribfest Chicago also has a Kids Square, which features fun activities for all ages including mini-golf, fair games, inflatable slides and bounce houses, and live music.
Boulder Fall Fest – Boulder, CO
Boulder, Colorado, is a hot spot for typical college town activities for sure. If you're touring CU Boulder this September, stop by the Boulder Fall Fest to get a small taste of what this city has to offer.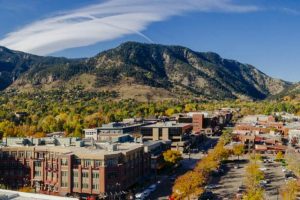 From September 16th-18th, 2022, downtown Boulder will come alive with awesome autumn activities. Local food, live music, family entertainment, and a "large" beer, wine, and margarita garden. Plus, the Firefly Handmade Market will be along the historic Pearl Street Mall. What's not to love?
Much of the fun in terms of specific live music and food vendors is yet to be announced, so be sure to keep up with the downtown Boulder Instagram, Facebook, and Twitter pages as well as the official website if you're planning on attending.
ArtPrize – Grand Rapids, MI
When it comes to Michigan college towns, Ann Arbor, housing the University of Michigan is probably the first one that comes to mind. But about two hours away – and one hour away from Lansing (home of Michigan State) – is the city of Grand Rapids. Calvin University, Aquinas College, and the nearby Grand Valley State University are all located here.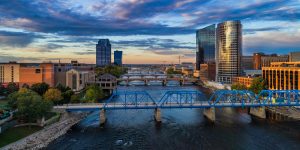 What's also located in Grand Rapids is a nearly month-long (September 15th to October 2nd, 2022), independent, international art festival known as ArtPrize. Artists working in any medium from all over the world will get to have their art displayed in public places around Grand Rapids – in bars, galleries, storefronts, and even bridges. The public (that's you!) then gets to vote on which pieces of art they like the most, and thus, which artists will receive a portion of the $450,000 prize.
The official events calendar is yet to be updated, but you can sign up for their official newsletter to be updated on all latest about which artists are participating and where you can see their art if you're planning to stay in Grand Rapids this fall.
Foxfield Races – Charlottesville, VA
Charlottesville, Virginia, is a city full of rich history and traditions you'll surely encounter on your visit to the University of Virginia. It's also full of horses, twice yearly, for the Foxfield Races.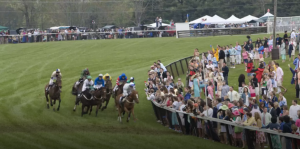 The fall steeplechase horse races this year take place on October 2nd, 2022. You can enjoy watching horses and riders compete from a multitude of sections within Foxfield or you can tailgate with a group of friends. There's also food and children's activities! The full schedule gives you an idea of what to expect from a day at the races, so if you're interested in spending a day out in the beautiful Virginia countryside you can prepare accordingly.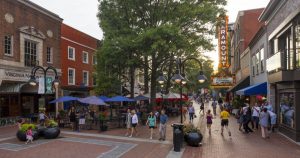 You can get tickets for the October 2nd Foxfield Races now. Children under 12 get in for free – a huge plus for any younger siblings who may be horse kids. For more on Charlottesville, see our blogs on the general area and the best restaurants you have to try while there.
Austin City Limits Music Festival – Austin, TX
Austin is a fast-growing city among young people, so if you're visiting the University of Texas the city itself is worth exploring. Even more so this October – if you're a fan of popular artists like SZA, Paramore, Lil Nas X, and Flume.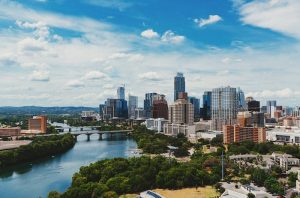 The Austin City Limits Music Festival is bringing all these artists (and more) to Zilker Park from October 7-9th and October 14-16, 2022. There's nine stages and a stacked lineup, so make sure you check to see if your favorite is playing. A huge yearly event, the ACL Fest also has a food court filled with the best eats and drinks from in and around Austin.
You can get tickets to the Austin City Limits Music Festival now – there's General Admission and General Admission passes as well as VIP and Platinum offerings. If you're looking to take advantage of all the cool things Longhorns territory has to offer, check out our blog on Austin and UT here.
Cotton District Arts Festival – Starkville, MS
Headed to visit Mississippi State in late October? Looking to make a day trip out of it? Then check out the Cotton District Arts Festival!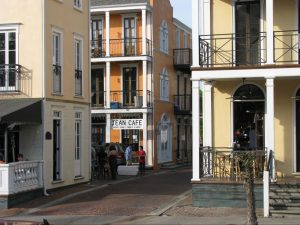 Located in Starkville's "Cotton District",  this festival will feature three music stages, food from local restaurants culminating in the Taste of Starkville, a beer tent, and creative art competitions and showcases from 9am to 5pm on October 29th, 2022. Bringing your dog along? There's even  a pet parade among the day's activities!
Check the CDAF's official website to learn more if you're planning a visit. Or you can keep up with updates on the festival by visiting their pages on Twitter, Facebook, and Instagram.
Find a Place to Stay with CollegeWeekends
Planning a trip to any of these or other college town festivals? Visit CollegeWeekends to find a rental listing exactly where you want to stay. Interested in listing your property? We've got you covered. Click here to learn more.